5 Reasons to Buy a Refurbished Laptop
Refurbished laptops are a fantastic option for almost anyone, from students to business professionals. Not only are refurbished laptops good for the environment, but they are also budget-friendly and reliable.
Here are our top 5 reasons to buy a reconditioned laptop today!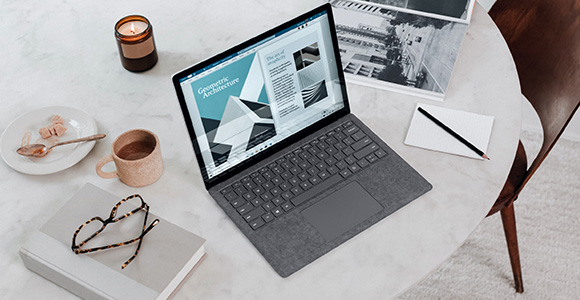 They're good for your wallet
Unless you are completing technical computer heavy work, most of us simply need a device to surf the internet and type up a few documents, meaning the hefty price tag of a lot of the brand-new computers aren't justifiable.
Purchasing a refurbished laptop means you get a lot more bang for your buck! Budget laptops give you all the software and hardware you need within a reasonable price range. Our top tip to get the best budget laptops is to look out for Grade A laptops in the grading system, meaning they only have minor wear without any poignant issues!

You can find newer models
Along a similar line of saving money, purchasing a repaired laptop can also give you access to newer laptop models from the most popular brands that you may not have been able to afford before. Many computer refurbishment companies sell ex-display or new in box laptops, giving you the latest models at a cheaper price point.
Here at Stone Refurb, you can gain access to your favourite MacBook models such as the MacBook Pro or the MacBook Air for as little as £300! If you prefer a Windows device, we also offer HP laptop models like the EliteBook for just over £200.
They're good for the environment
With new computers being released each week, the amount of electrical waste quickly builds up. Each year, approximately 2 million tonnes of waste electrical items are scrapped, all of which could easily be recycled.
Purchasing a recycled laptop helps to reduce your carbon footprint immensely. By reconditioning laptops to be as good as new, we can save countless spare parts from the scrap heap and prevent pollution. You could even go one step further by recycling your old laptop when you purchase a new device!
You almost always get a good warranty
Even refurbished laptops come with a laptop warranty, keeping you covered if something was to go wrong. Whilst these second-hand laptops are reconditioned to quality standards, sometimes replacement parts may not stand the test of time.
A refurbished laptop warranty works against technical defects and allows you to have it repaired within a specified time frame. Typical faults can include memory issues, hard drive failures, or 'dead on arrival' batteries.
Here at Stone Refurb, our refurbished laptops go through a rigorous testing and reconditioning procedure, to ensure that these issues do not occur. However, if they do, we offer a warranty policy of up to one year depending on the device you chose!
Components are easy to find
If you need to replace a part or simply want to customise a laptop, the good news is that laptop components for your refurbished model are often really easy to find.
Whether you are upgrading your laptop processor or want to find a Wi-Fi adapter for your device, as most refurbished laptops aren't the very latest available on the market, there are plenty of laptop spares available to get the components you need.
Final thoughts

Refurbished laptops are a terrific investment for a wide range of people. Reconditioned laptops allow you to get great models from your favourite brands at an even better price point, all whilst helping the environment!
With so many repaired laptops available on the market, take a look at our fantastic computer finder. In just a few short questions, we can find the perfect laptop for your needs and tell you what to look out for.